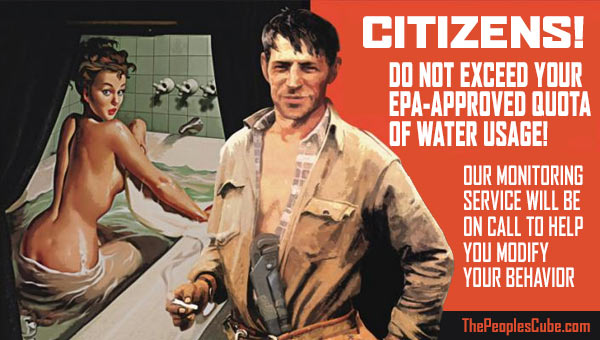 PRESIDENT OBAMA'S EPA IS NOW TAKING IT FIRST STEP TOWARD REGULATING THE TIME YOU TAKE TO SHOWER. THE EPA HAS PROPOSED A WIRELESS MONITORING SYSTEM TO MEASURE HOW MUCH TIME HOTEL GUEST SPEND IN THE SHOWER. WE ALL KNOW IT'S ONLY A SMALL STEP FROM THE HOTEL SHOWER TO THE SHOWER IN YOUR HOME. LET'S FACE IT FUNDAMENTAL CHANGE IS COMING TO AMERICA UNLESS THE PEOPLE WAKE-UP AND SAY "ENOUGH"!!
EMBED CODE
Code for Facebook, Blogs, Websites and Myspace.
Just copy and paste into your site.
HILLARY BUMPER STICKERS
SECOND AMENDMENT STICKERS
HILLARY T-SHIRTS