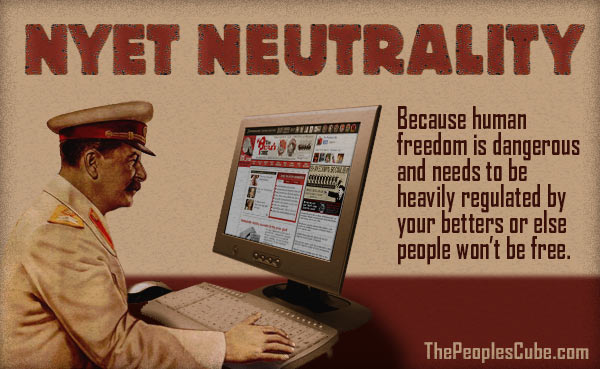 PRESIDENT OBAMA'S FCC IS ONLY FOLLOWING HIS ORDERS WITH THE NEW REGULATIONS. REGULATIONS THAT ARE STILL A SECRET----GUESS WE WILL HAVE TO READ THEM TO SEE WHAT'S IN THEM JUST LIKE THOSE THOUSANDS OF PAGES IN THE AFFORDABLE CARE ACT.
BUT THEN, AFTER ALL, WHAT DO WE LITTLE PEOPLE KNOW ABOUT SUCH THINGS. SUCH THINGS ARE ABOVE OUR PAY-GRADE.
Code for Facebook, Blogs, Websites and Myspace.
Just copy and paste into your site.