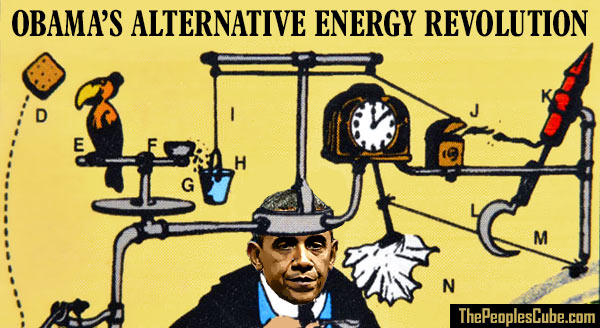 PRESIDENT OBAMA HAS ORDERED THE FEDERAL GOVERNMENT TO CUT THEIR USE OF "FREE MARKET" ENERGY BY SOME 40%. THIS MOVE WOULD SAVE THE GOVERNMENT SOME $18 BILLION DOLLARS IN ELECTRICITY COST IN A FEW YEARS. HOWEVER, INITIALLY, THIS WOULD REQUIRE THE FEDERAL GOVERNMENT TO INVEST SPEND UNTOLD BILLIONS UPGRADING PRESIDENT OBAMA'S CRONY GREEN ENERGY COMPANIES. HELL AL GORE HAS NOTHING ON OUR DEAR LEADER-IN-CHIEF!
PAY CLOSE ATTENTION TO THE ABOVE IMAGE TO UNDERSTAND WHO BENEFITS FROM OBAMA'S ENERGY POLICY!
EMBED CODE
Code for Facebook, Blogs, Websites and Myspace.
Just copy and paste into your site.