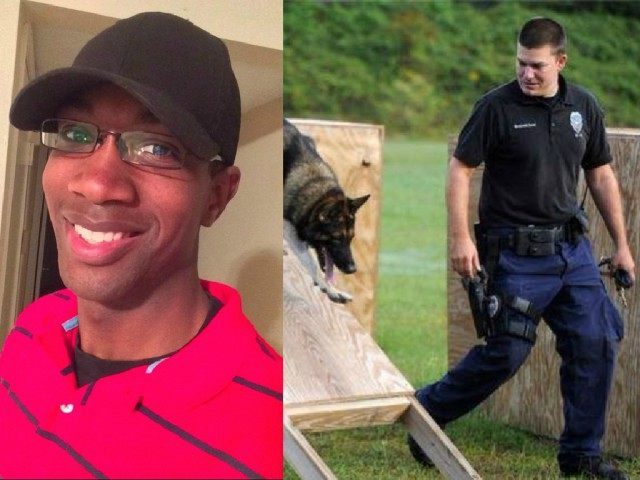 SLAIN OFFICERS BENJAMIN DEEN AND LIQUORI TATE
POLICE KILLERS: BROTHERS MARVIN AND CURTIS BANKS
LAST NIGHT IN HATTIESBURG, MISSISSIPPI TWO POLICE OFFICERS WERE SHOT AND KILLED FOLLOWING A ROUTINE TRAFFIC STOP. THIS WILL NOT GARNER THE BANNER HEADLINES OF THE BALTIMORE KILLING OR THE RIOTS AND LOOTING BROUGHT ON BY THAT INCIDENT. WHITES WILL NOT RIOT IN THE STREETS OF HATTIESBURG AND BUSINESSES WILL NOT BE LOOTED AND BURNED. JUST AS NOTICEABLE, FEW IF ANY COMMENTS ON THE KILLINGS WILL BE COMING FROM THE OBAMA WHITE HOUSE AND JUSTICE DEPARTMENT. WELL PERHAPS THAT IS NOT ENTIRELY TRUE, THE JUSTICE DEPARTMENT MAY LAUNCH AN INVESTIGATION OF THE HATTIESBURG POLICE DEPARTMENT TO MAKE SURE THE TWO SLAIN OFFICERS WERE JUSTIFIED IN PULLING THE TWO KILLERS OVER. THAT'S ALMOST A GIVEN FOR THE OBAMA ADMINISTRATION. ON A PERSONAL NOTE I LIVED IN HATTIESBURG FOR MANY YEARS. IT IS THE HOME OF THE UNIVERSITY OF SOUTHERN MISSISSIPPI WERE BOTH MYSELF AND PARENTS ATTENDED AND WHERE MY NIECE TEACHES TODAY. IT IS NOT A SMALL TOWN BY MISSISSIPPI STANDANDS---SOMETHING OVER 100,000 AND GROWING. THE HATTIESBURG OF TODAY IS NOT THE HATTIESBURG OF MY YOUTH AND THOSE THAT LIVE THERE KNOW WHY! CHANCES ARE THE TWO KILLERS WILL GET SOME FORM OF JUSTICE AND SPEND THE REST OF THEIR LIVES AT THE STATE HOTEL AT PARCHMAN IN A AIR CONDITIONED CELL AND GETTING THREE HOTS A DAY ALONG WITH TV AND TOP NOTCH MEDICAL CARE. BUT THEY WILL NOT GET THE JUSTICE I WOULD DISH OUT-----A SHORT ROPE AND A TALL TREE.
NOW I'M WAITING TO SEE THE REACTION OF THE OBAMA CONTROLLED JUSTICE DEPARTMENT AND THE FEDERAL JUSTICE THEY WILL DISH OUT TO THE HATTIESBURG POLICE DEPARTMENT BECAUSE OF WHAT THEY WILL CALL PAST RACIAL DISCRIMINATION. WE ARE USE TO THIS SH*T IN MISSISSIPPI! .
Code for Facebook, Blogs, Websites and Myspace.
Just copy and paste into your site.