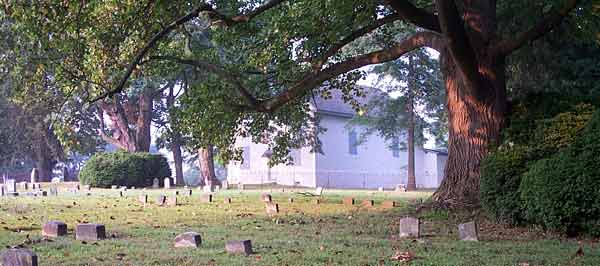 PRESIDENT OBAMA IN HIS LATEST MOVE, AGAIN HIGHLIGHTS HIS UTTER CONTEMPT FOR TRADITIONAL AMERICAN VALUES. IT SEEMS THAT OBAMA HAS ORDERED THE BUREAU OF LAND MANAGEMENT TO RECLASSIFY SOME LAND NEAR WHERE THE REVOLUTIONARY WAR BATTLE OF BRANDYWINE WAS FOUND INCLUDING THE OLD CEMETERY WHERE MANY OF THE GRAVES ARE UNMARKED, SO THAT A LAVISH RETIREMENT ESTATE FOR "HIMSELF" CAN BE CONSTRUCTED FOR HIS RETIREMENT YEARS BEGINNING IN 2017. WHEN ASKED ABOUT WHAT WOULD HAPPEN TO THE REMAINS OF THOSE WHO FELL IN THAT HISTORIC BATTLE THE PRESIDENT SAID, THAT THE COST OF EXCAVATION AND RELOCATION WAS TOO PROHIBITIVE AND THAT ANYWAY NOBODY REMEMBERS THE NAMES OF THOSE SOULS, AFTER ALL IT WAS OVER 200 YEARS AGO. THE GROUNDS WILL SIMPLY BE LANDSCAPED OVER AND MADE SUITABLE FOR THE GRAND ESTATE AND A ADEQUATE PUTTING RANGE. NUMEROUS SEWER DRAINAGE AND IRRIGATION LINES WILL CRISSCROSS THE OLD CEMETERY GROUNDS GIVING A NEW MEANING TO JEFFERSON'S FAMOUS QUOTE "THE TREE OF LIBERTY MUST BE REFRESHED FROM TIME TO TIME WITH THE BLOOD OF PATRIOTS". OBAMA HAS TURNED THIS ON IT HEAD WITH HIS ACTIONS HE SEEMS TO BE SAYING "THE TREE OF LIBERTY MUST BE DESTROYED WITH THE CRAP OF TYRANTS". ANYWAY YOU GET THE IDEA.
Code for Facebook, Blogs, Websites and Myspace.
Just copy and paste into your site.