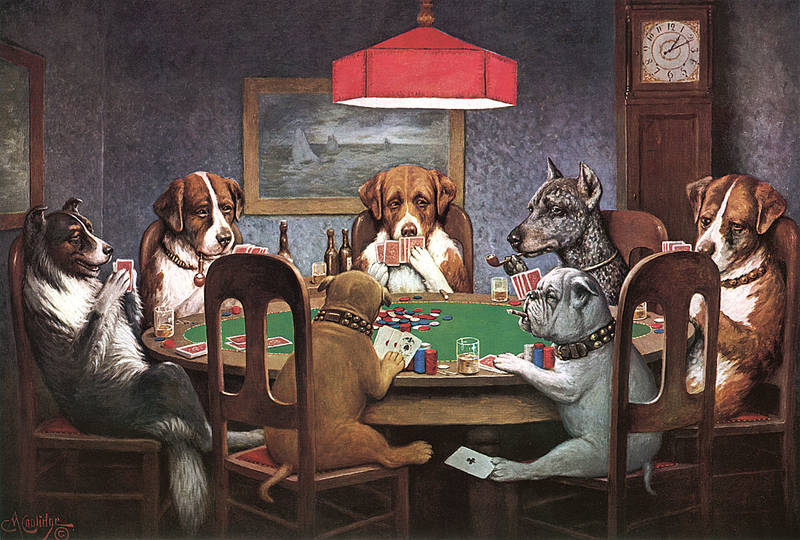 IT SEEMS THAT FIRST LADY, MICHELLE OBAMA HAS HAD THE PORTRAIT OF ABE LINCOLN REMOVED FROM ITS HONORED PLACE IN THE OBAMA'S WHITE HOUSE AND REPLACED BY A PAINTING OF THE OBAMA'S PORTUGUESE WATER DOGS BO AND SUNNY. APPARENTLY THE FIRST LADY WAS TIRED OF LOOKING AT THE IMAGE OF SOME OLD DEAD WHITE MAN WHO HASN'T DONE ANYTHING FOR THIS COUNTRY IN HUNDREDS OF YEARS. THE FATE OF THE OFFENDING IMAGE LINCOLN PORTRAIT REMAINS UNCERTAIN AT TIME AND IT MAY BE PUT IN BASEMENT STORAGE UNTIL SUCH A TIME THAT A NEW PLACE CAN BE FOUND FOR IT'S HANGING.
Code for Facebook, Blogs, Websites and Myspace.
Just copy and paste into your site.
HILLARY BUMPER STICKERS
SECOND AMENDMENT STICKERS
HILLARY T-SHIRTS