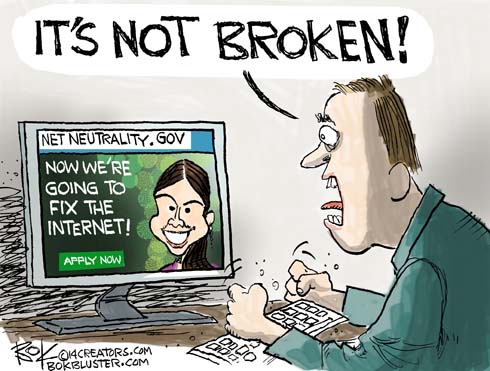 THERE ARE EFFORTS IN THE WORKS FOR THE GOVERNMENT TO HAVE GREATER INVOLVEMENT IN THE INTERNET. IN OTHER WORDS THE GREAT MINDS IN WASHINGTON JUST WANT MORE SAY ON WHAT YOU CAN SEE AND SAY ON THE NET. CARTOON BY CHIP BOK'S BOKBLUSTER
EMBED CODE
Code for Facebook, Blogs, Websites and Myspace.
Just copy and paste into your site.