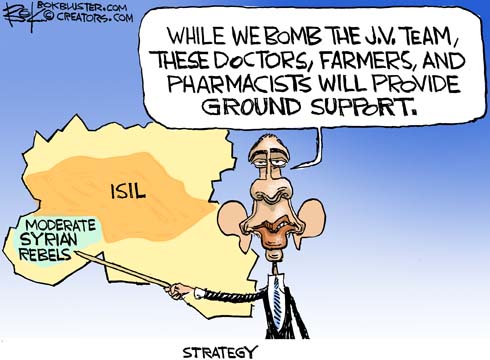 AMERICANS SHOULD NOT BE CONCERNED ABOUT THE SYRIAN GROUND WAR. SOON SYRIAN DOCTORS, LAWYERS AND FARMERS WILL BE ON THEIR WAY TO SAUDI ARABIA FOR A ONE YEAR TRAINING PROGRAM SO THEY CAN STAND UP AGAINST THE ISIS KILLERS.
CARTOON BY CHIP BOK
EMBED CODE
Code for Facebook, Blogs, Websites and Myspace.
Just copy and paste into your site.