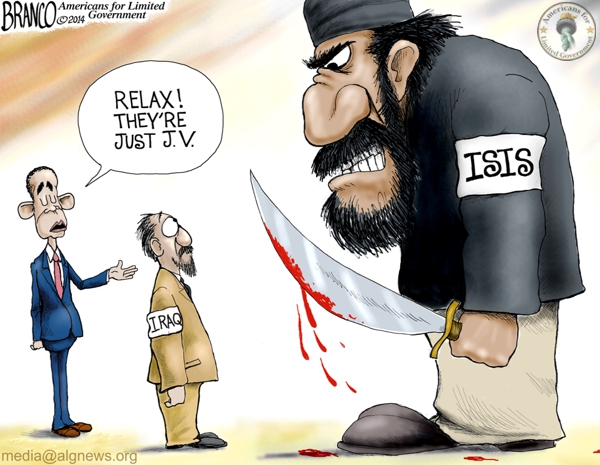 ONE MUST WONDER IF PRESIDENT OBAMA REGRETS CALLING "ISIS" THE JUNIOR VARSITY. BUT YOU CAN BET IF HE DOES HE WILL NEVER, NEVER ADMIT IT. FOR SOME UNKNOWN REASON THE MAN WILL AVOID ADMITTING A MISTAKE LIKE THE PLAGUE. ABOVE CARTOON BY TONY BRANCO
Code for Facebook, Blogs, Websites and Myspace.
Just copy and paste into your site.